X-ray photoelectron spectroscopy (XPS)
Our Scienta-Omicron XPS system is used to analyse the elemental composition and chemical as well as electronic states at the surface of epitaxially grown materials.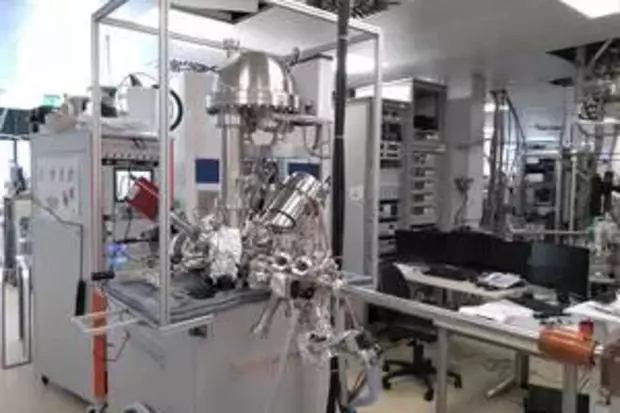 The system is equipped with different components including x-ray (monochromatic) and ultraviolet sources, an ion sputtering gun (for compositional depth profiling), and a manipulator with heating and cooling capabilities. A customized load-lock chamber and UHV suitcase allow us to transfer samples from different MBE systems for XPS investigations without air exposure.